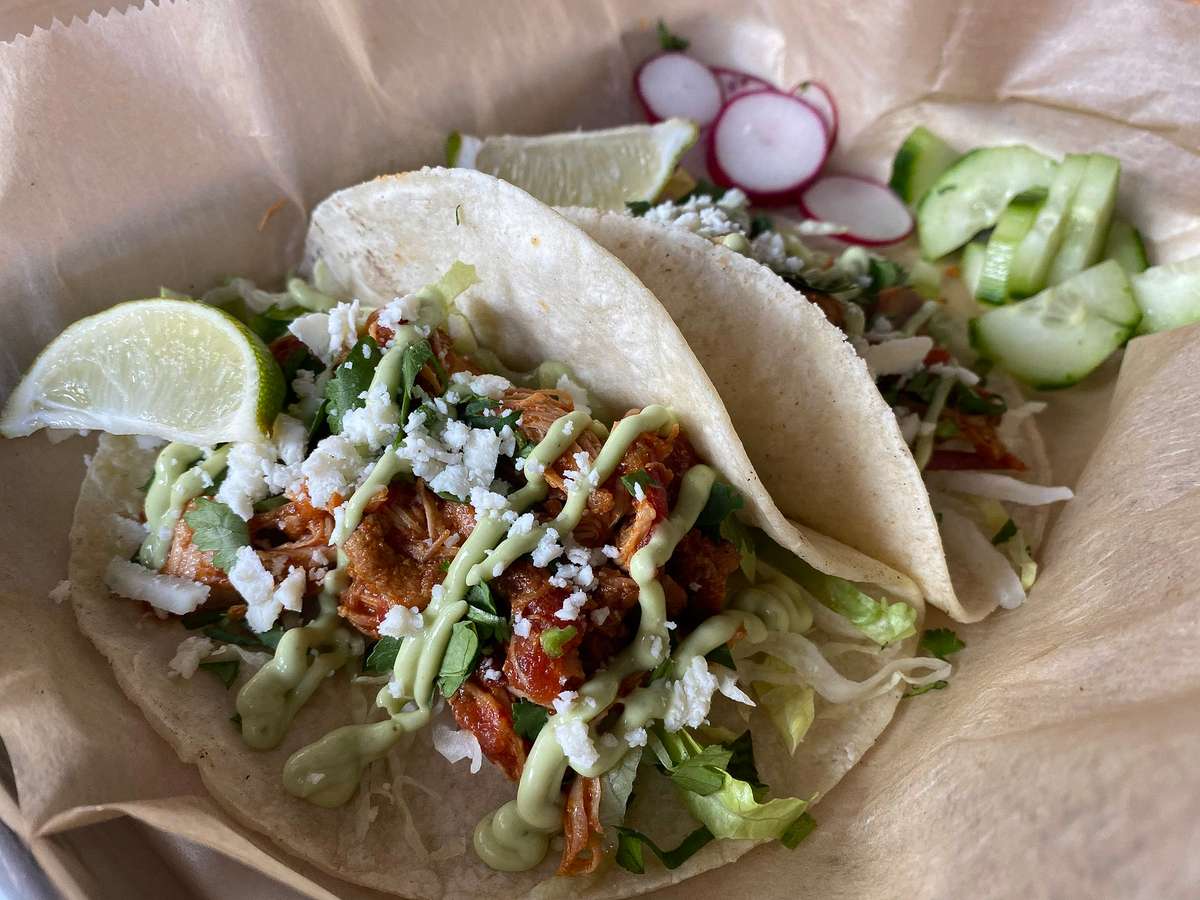 Guacamole & Chicken Tinga Recipe
Guacamole & Chicken Tinga Recipe
RECIPE: GUACAMOLE
Ingredients:
3 avocados
2 jalapenos
2 squeezed limes
1 1/2 cup of cilantro
1/2 white onion
salt/ pepper to taste
1. Remove seed from avocados and smash them in a medium-size bowl.
2. Dice jalapenos, cilantro, and onion and mix into the avocado.
3. Add salt, pepper (few turns of fresh ground pepper) and lime juice to guacamole.
4. Serve cool, not room temperature.
RECIPE: CHICKEN TINGA
Ingredients:
5 pieces of chicken thigh
1/4 cup of oil
1/2 tsp paprika
1/2 tsp garlic powder
1/2 tsp curry powder
1/2 tsp black pepper
1/2 tsp onion powder
1/2 tsp coriander
2 tbsp salt
2 diced white onions
1 large 12oz can of whole peeled tomatoes (or fresh tomatoes)
1 7oz can of chipotle peppers in adobo sauce
1 6oz can of tomato paste
3 bay leaves
1. Place chicken thighs in a large bowl and add all dry ingredients to the chicken first (paprika, garlic powder, onion powder, curry, pepper, coriander, salt), and mix into chicken. Then evenly distribute the oil onto the chicken.
2. Set the stove on medium-high and once your pan is hot enough, then add the chicken to the pan. Let the chicken cook on one side for about 3-4 minutes, then flip it over. You can then add the tomato paste, chipotle pepper, tomatoes, onions, and bay leaves.
3. Turn stove to low-medium and let the chicken cook for about 30 minutes or so.
4. Once the chicken is easy to pull apart, it is then ready to serve.